Lower Blood Pressure
Get back to full health with our subliminal mp3s to help lower your blood pressure and reduce strain on your heart.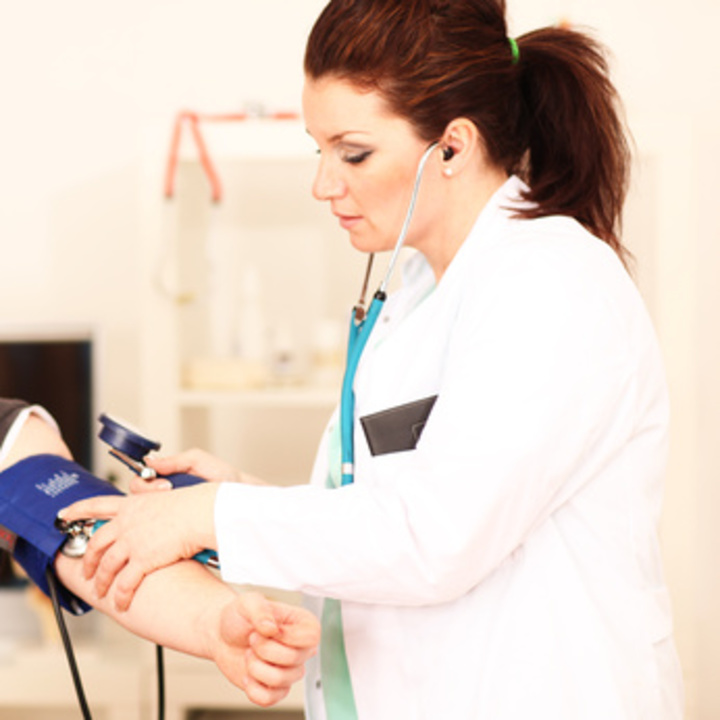 Do you suffer from high blood pressure?
Do you occasionally experience blurred or double vision?
Do you get told to lower your blood pressure every time you visit a doctor?
Do you find it difficult to change your lifestyle to lower your blood pressure?
Do you try, but whatever you do, your blood pressure is still high?
High blood pressure, commonly known as hypertension, can cause significant kidney damage and if left untreated, can greatly increase the risk of a heart attack or stroke. It is a serious issue and needs proper care and attention.
Many people have high blood pressure without symptoms, which makes it a difficult disease to manage as you have to go to a doctor to see if you have made any progress. When diagnosed with high blood pressure, it can be challenging to change your lifestyle and try to manage the problem. Our subliminal audio can help you with this and allow you to take control of your health.
Imagine your life without the constant worry that your blood pressure is too high. Imagine how much easier it would be if you had the motivation to exercise, lose weight and eat a healthier diet. Imagine your doctor's face when your blood pressure has lowered and they see how much effort you have put into lowering it.
All of this positivity and freedom of life really is possible with a little help from our subliminal audio messages - this album works by:
Subliminally taking control of your mind and sending messages throughout your body to subliminally lower your blood pressure.
Reprograming your mind to become more motivated to exercise and eventually lose weight. Studies have effectively shown that those who weigh less and exercise more can significantly lower their blood pressure. Listening to our album can increase your motivation to exercise and actually make you want to go out and exercise and make this a pleasure, not a chore.
Eliminating your need to eat unhealthy foods and help you to completely cut these out of your diet. This subliminal does not reduce your appetite but simply channels it towards healthier food options and will help you to develop healthy eating habits .
Averting you away from salty foods, as these are one of the main causes of high blood pressure. By avoiding salty foods and opting for different options instead you will soon be able to feel the difference yourself.
Strengthen your willpower and your drive to succeed. The more positive you are about your lifestyle changes, the more likely you will be to stick to them long enough for them to have a beneficial effect on your body.
Target your mind to offer stress relief and reduce anxiety. Being nervous and stressed in your life and career can majorly increase your blood pressure and put unnecessary added pressure on the heart and other body systems. Our subliminal messages will help your stresses and anxiety to melt away naturally and therefore reduce your blood pressure.
Disclaimer: This subliminal should not be used in place of a visit to the doctors. It is not a miracle cure and you still NEED to take positive action in your life, but if you are serious then it will simply help you and make your path easier.
Download our free app for iPhone/iPad today and listen immediately after your purchase- just search the App Store for Real Subliminal.
Take action today and start to lower your blood pressure, reduce the risk of heart attack or stroke and improve your health, with help from this unique subliminal messaging audio!
Script Used in Lower Blood Pressure Subliminal Recording
I have a low and natural blood pressure
My blood pressure is low
I have low blood pressure and I am healthy
My blood pressure is naturally becoming lower
I enjoy exercising
Exercise makes me feel better about myself
I eat healthy foods naturally
Salty foods do not appeal to me any longer
I enjoy eating snacks
Eating healthily is something that comes naturally to me
I know that I am a strong person and can succeed
I am positive about my lifestyle changes
I feel healthier every day
I do not feel stressed at work
I find it easy to remain calm
Stress and anxiety are easy to overcome
I love my new body image
I feel fit and healthy
I am naturally lowering my blood pressure with the power of my mind