Hay Fever Treatment
Overcome your hay fever with our life changing subliminal album to allow you to experience summer to the full once again!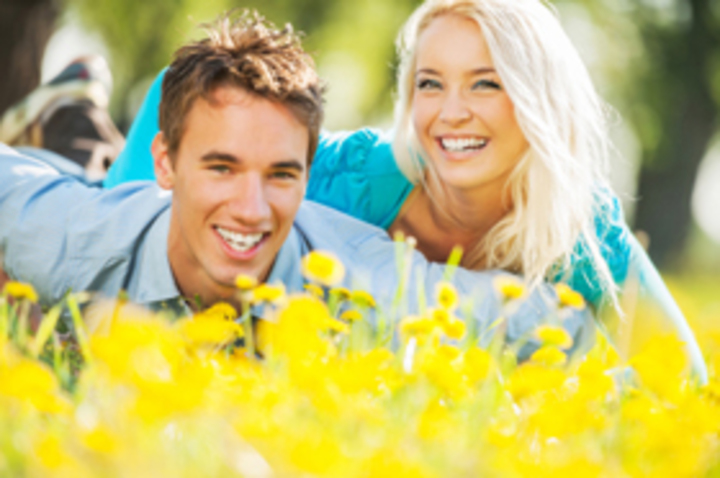 Do you suffer uncontrollably from hay fever?
Do you find that you constantly sneeze in summer?
Do you get red and itchy eyes at the first sign of pollen?
Do you find it difficult to control your hay fever symptoms?
Do you wish you could overcome your hay fever and enjoy your life and the summer months to the max?
Hay fever is a problem which can really limit your life. At a time of year when other people are out enjoying the weather, you are often either hiding inside or are comforting yourself with tablets while blowing your nose and rubbing your red, sore eyes. Hay fever really is a curse and it really can limit your life, your enjoyment of the summer and your ability to lead a normal life and take part in many activities.
However, it doesn't have to be like this forever, you can take action against your hay fever and this is how our subliminal audio helps.
By using the power of subliminal messaging you can get help to overcome your hay fever in the most natural way possible. Using the power of the mind can be just as effective as many commercial hay fever treatments as they work in the same way – by reducing the way in which your body responds to allergens such as pollen and blocking the effects of inflammatory mediators, such as histamine, to help you to overcome your hay fever.
Just imagine your life if you weren't a hay fever sufferer. Imagine how much more you would enjoy the summer months without the constant sneezing and itching eyes. Imagine all the fun days out you could have with your friends and family in the summer. Imagine the freedom and extra life experience you could gain and simply being able to walk in the open air, through fields and grass without feeling awful - life without hay fever is a completely different experience.. and much more enjoyable!
Hay fever doesn't have to control your life forever, you really can take control of your mind to reduce your symptoms and treat your hay fever!
Our hay fever treatment subliminal messaging audio works by:
Inducing anti-histamine qualities by blocking the effects of histamines using the power of the mind. If you are able to train your mind not to signal for histamine release, you will then reduce the inflammatory effects of histamine and therefore effectively treat your hay fever.
Focus on reducing the symptoms of hay fever when faced with high pollen counts – this can relieve itching eyes and sneezing and give you much more freedom and quality of life.
Subliminally reprogram your mind to become more confident when going outside and begin to realize that you can overcome your hay fever. A positive mindset goes further than you think.. you won't be worrying about your hay fever, you will be positively focused on how you will enjoy the day and what you will be able to do and this simple positive mindset will make a surprising difference.
Reprogram your mind to become more positive generally when the summer months are approaching. Negativity can increase the symptoms of many diseases and allergies and cause them to become worse in times of stress due to a reduced immune response. Your positive thinking and optimism will keep hay fever at bay and you will suffer much less severe symptoms.
Download our free app for iPhone/iPad today and listen immediately after your purchase- just search the App Store for Real Subliminal.
Download your hay fever treatment subliminal cd today, to reduce the symptoms of hay fever so you can start enjoying the summer once again!
Script Used in Hay Fever Treatment Subliminal Recording
I am free from hay fever
I am able to overcome my hay fever
I am naturally resistant to hay fever
Pollen does not affect me
It is easy not be affected by hay fever
I enjoy the summer months
I am able to go outside whenever I want to
My body does not have to produce as much histamine
Hay fever is affecting me less and less
Hay fever does not hold me back from living my life
I am happy without my hay fever
Hay fever does not dictate my life
I look forward to summer
My cells do not produce excess histamine
I can control my hay fever with my mind
My eyes feel soothed in the summer
Pollen does not have an effect on my body