Stop Excessive Sweating
Train your mind how to naturally reduce sweating and stop being so self-conscious with this powerful subliminal mp3.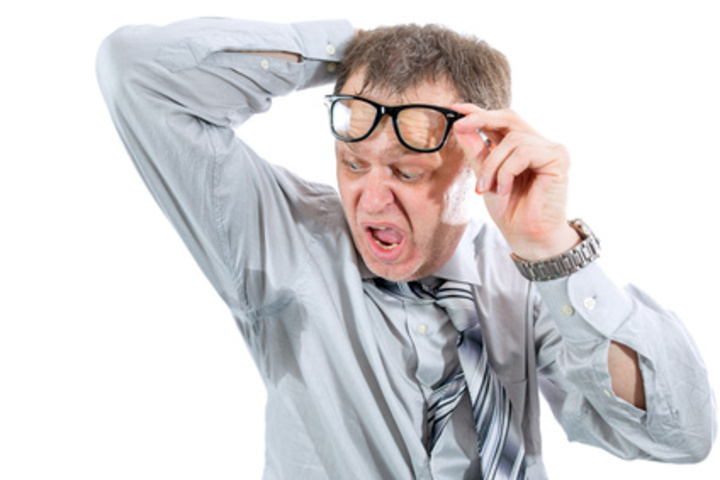 Do you naturally sweat a lot even if it is not that hot? Or start sweating at the slightest increase in temperature?
Do you suffer from excessive sweating during workouts?
Do you sweat even more when you are nervous or under pressure?
Do you find you are the only one sweating in the room and wonder why no one else is!?
Perhaps you feel that your excessive sweating is a genetic condition and you can't do anything about it? This is not the case, you do not need to suffer like this forever!
It is your subconscious mind which is responsible for regulating things such as your heart rate, breathing rate, metabolism ... and you guessed it - the rate of and conditions under which you perspire! You can reduce your excessive sweating with this subliminal mp3 album. This album will:
Reprogram your mind to stop excessive sweating.
Reset the "triggers" in your brain which tells your body when to sweat.
Train your sweat glands to produce less sweat under regular everyday conditions.
Increase your threshold to start sweating during exercise.
Remove your natural reaction to sweat when put under pressure
Do you really want to continue living with your excessive sweating problem? Imagine how less self-conscious you would be without this issue! This album is not an instant cure, you will need to listen to it regularly, especially at first, but over time you will notice a reduction in the amount you sweat.
Download our free app for iPhone/iPad today and listen immediately after your purchase- just search the App Store for Real Subliminal.
Disclaimer: This album should not be used without the advice of your doctor. It is also only a simple tool which will gradually HELP to reduce your sweating. It is not an instant fix or miracle solution, just a simple album which can help you by targeting your subconscious mind with simple subliminal suggestions.
Allow yourself to lead a normal life, without worrying if you will break into a sweat in class, at work, in an interview or while on a date with the help of this subliminal mp3!
Script Used in Stop Excessive Sweating Subliminal Recording
My body temperature is at a constant level
I always maintain a cool body temperature
My sweat glands are relaxed
My sweat glands are under control
My sweat glands produce normal amounts of sweat
I have control over my sweating
I always maintain my composure under pressure
I stay calm in embarrassing situations
I perspire at a normal rate
I sweat a regular amount
I am always calm and in complete control of my sweating