Hair Loss - Melatonin Boost
Stop your hair loss by increasing your natural levels of melatonin for hair regrowth with help from our powerful subliminal mp3 album!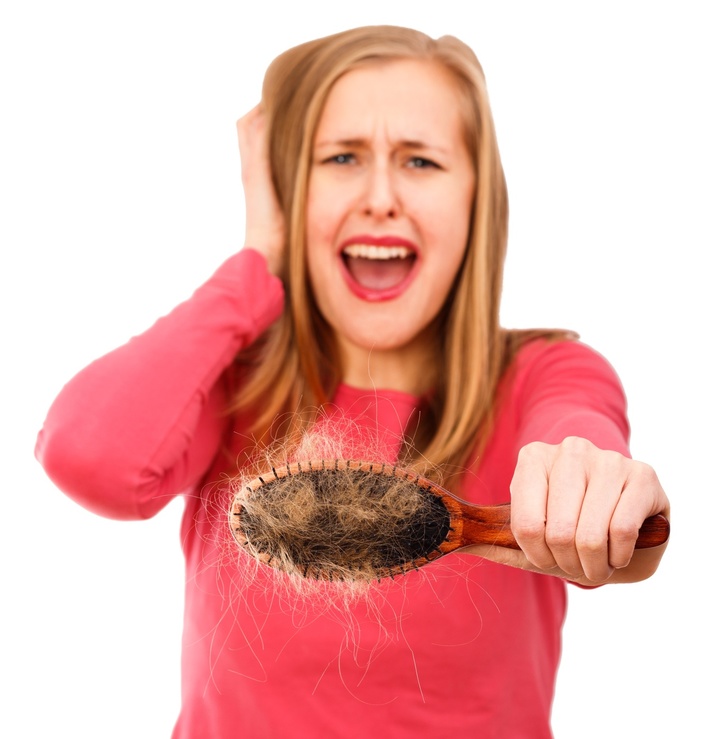 Are you going Bald?
Is your hairline receding?
Are you starting to discover bald spots?
Are you becoming the joke between your friends, family or colleagues?
Hair Loss and Melatonin (Why Balding Occurs)
Hair growth is controlled largely by a chemical in our brains called melatonin. Melatonin is a hormone secreted by the pineal gland in the brain which stops the hair from thinning and going gray - and also blocks a chemical called DHT, which weakens hair follicles and causes hair loss. As we get older our bodies naturally produce less melatonin, so we lose hair and may go bald.
You do not have to feel powerless, balding can be reversed if you can increase your melatonin production! Our subliminal mp3 album works by stimulating your mind to keep the cells responsible for melatonin active, to encourage them to continue producing melatonin - which means you will gain a helping hand towards not going bald and the balding process can even be reversed once melatonin production increases enough! Here's what this album will do:
Subliminally program your mind to reverse the balding and receding process - by subliminally encouraging your hair cells to grow and increasing melatonin production!
Continue melatonin production to stop your hair thinning and rejuvenate your hair to what it once was.
Subliminally align your unconscious mind with the goal of regrowing your hair and remove any mental barriers to your success.
Legal Disclaimer: This album will not instantly or overnight restore your hair. It is a simple tool which helps to stimulate hair growth, by aligning your subconscious mind to take control of your melatonin production cells.
Results are not instant or guaranteed and results do vary.
Download our free app for iPhone/iPad today and listen immediately after your purchase- just search the App Store for Real Subliminal.
Stop being the butt of people's jokes, gain back your vitality, energy and youth starting today!
Don't spend $100s or more on expensive hair products or even surgery, use this simple, inexpensive and natural method to boost your natural levels of melatonin for hair regrowth!
Script Used in Hair Loss - Melatonin Boost Subliminal Recording
My hair is healthy
I have a full head of healthy hair
My hair is returning
My hair is growing
My hair grows longer every day
My hair is getting stronger
My hair is getting thicker
My hair cells are active
I am producing melatonin
I am creating more melatonin constantly
I have large amount of natural melatonin
My hair is returning naturally
My hair is returning to top condition
My hair is healthy and strong
I love my hair