Naturally Start Conversations
Acquire the ability to naturally start conversations with anyone with help from this life changing subliminal album.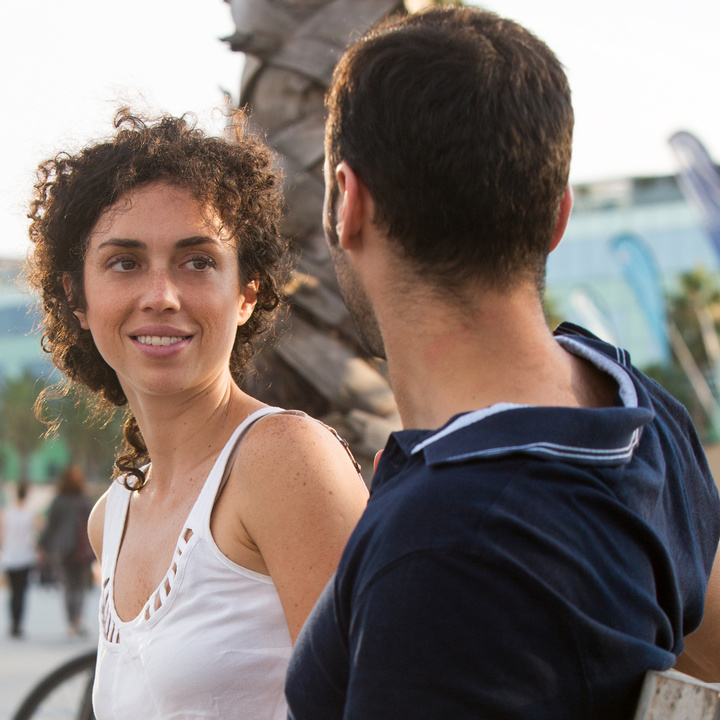 Do you struggle when talking to new people?
Do you often have awkward pauses in conversations?
Do you find it difficult to spark conversations with members of the opposite sex?
Socialising can be awkward when you find it difficult to start conversations with people - it leads to all sorts of problems when you are in new environments and getting introduced to new people. It can lead to social anxiety and really impact on the quality of your life, both socially and perhaps professionally, if you have to meet new people or clients as part of your job.
It doesn't have to be like this forever for you - this album will help you develop the ability to naturally start conversations and make friends and even chat with members of the opposite sex effortlessly and naturally.
This album works to rewire your mind and help you develop character traits and qualities shared by people who are naturally confident socially and start conversations with people effortlessly, it will:
Rewire the way you think about meeting new people. Instead of worrying what to say and getting nervous, you will start enjoying meeting people and finding out about their lives. You will take a more active interest in people and start to converse with them naturally.
Help you relax in social situations, de-stress and clear your mind so that conversations flow naturally.
Help you with conversations with the opposite sex and potential partners. You will appear more interesting and confident and interested in them.
Download our free app for iPhone/iPad today and listen immediately after your purchase- just search the App Store for Real Subliminal.
Confident people who have things to say, who start conversations naturally, go further in life - they make friends quicker, they get more respect socially and professionally and are even looked up to.
Become this person today with help from this subliminal audio and achieve your true potential!
Script Used in Naturally Start Conversations Subliminal Recording
I naturally start conversations
I enjoy meeting new people
I have excellent conversation skills
I enjoy starting conversations with people
Talking to people comes naturally to me
I always show an interest in other people
I am naturally social
I am calm when meeting new people
I am calm and confident when talking to people
People admire my conversation skills
People enjoy talking to me
People find me interesting
I always have something to say
I make friends easily
I always make a good impression on people