Tenpin Bowling Training Aid
Take your tenpin bowling training seriously, improve your ten pin bowling technique and take your bowling game to the next level with our powerful subliminal mp3 album!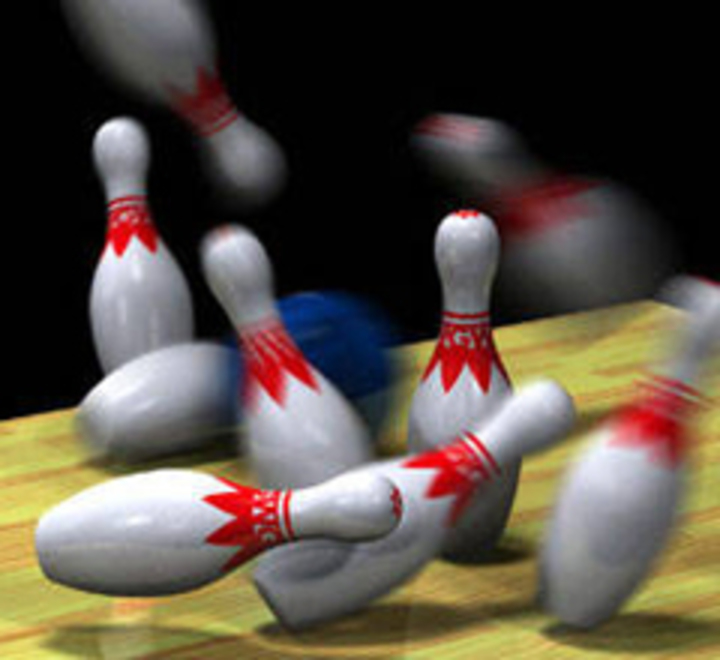 Do you want to improve your bowling accuracy and improve your performance?
During long or multiple games do you ever lose your concentration and focus?
Are you inconsistent with your bowling technique? Do you wish you could be consistent and always play great like you do when you are "on fire / in the zone"?
Do you miss shots that you shouldn't when under pressure?
If you are serious about your bowling and want to achieve your full potential - to take your bowling to the next level, then our subliminal mp3 album will help you do exactly that! It is designed to instill in you the mental qualities and frame of mind the professionals use to achieve success. Here is how it will help you
Subliminally improve your bowling technique, consistency and focus.
Reprogram your mind to stay balanced, avoid "cold streaks" and keep "in the zone" consistently.
Increase your mind's capacity to focus and concentrate - stay sharp under pressure!
Subliminally align your unconscious mind to focus and concentrate and remove mental barriers to success.
Subliminally charge yourself into an optimum permanent state of motivation and stay focused on winning the game at all times.
There are both physical and mental methods of training in sport. All high-level tenpin bowling players will practice for many hours, some will naturally have a strong mental state too.
Are you tired of watching bowling technique videos or reading bowling tips, but still your game is not improving? This is because you are only concentrating on the physical elements of bowling. Many people will ignore the mental element and suffer from inconsistent performances or worse.
Use our subliminal album to train your mind to make sure you give your peak performance consistently!
Download our free app for iPhone/iPad today and listen immediately after your purchase- just search the App Store for Real Subliminal.
Move ahead of your competition!
Acquire the mental state and qualities that differentiate the top bowling experts from the rest, with help from our powerful subliminal mp3 album!
Script Used in Tenpin Bowling Training Aid Subliminal Recording
Bowling comes naturally to me
My aim is constantly improving
My accuracy is top level
I have a lot of bowling skill
I have a high level of potential in tenpin bowling
I will bowl at a high level
I am a natural tenpin bowler
My bowling is improving all the time
I am always focused when bowling
I have a high level of concentration
Every time I play I improve
My average score is constantly increasing
I have excellent coordination and ball control
I play to the best of my ability at all times
I thrive under pressure
I play at my best when under pressure
My bowling game is consistent
I am always on form
I am always in the zone