Natural Bodybuilding Training
Improve your muscle size and tone; build your ideal body with our natural bodybuilding training subliminal mp3 album!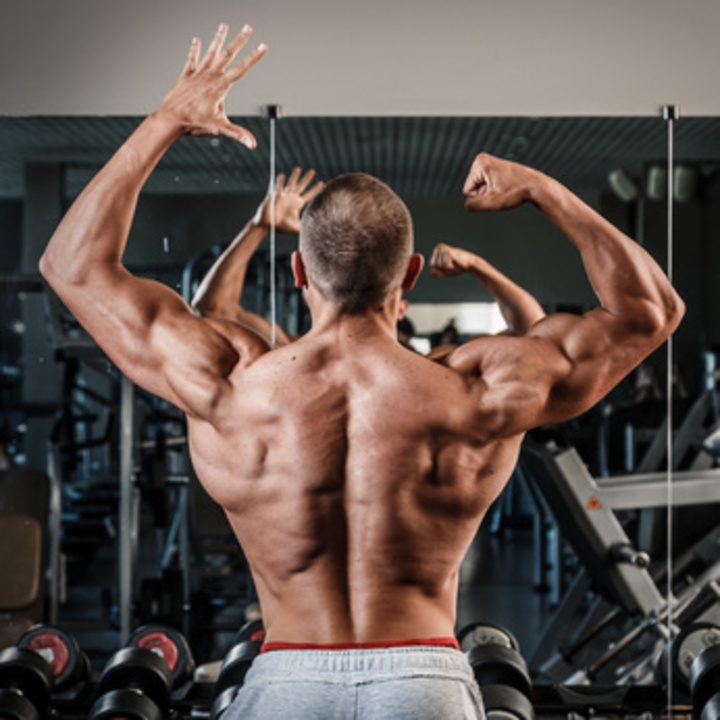 Are you dreaming of becoming a competition level and winning bodybuilder?
Do you struggle to see an improvement, even after lots of training?
Do you struggle to keep your exercise routine or sometimes feel tired during your workout?
At times do you feel tired and drained after exercising and it takes you longer than you want, to fully recover and train again?
Do you feel like you have not reached your full potential?
Perhaps you are struggling to take that step up and make that improvement? Don't give up! Don't allow yourself to be anything less than your full potential!
If you can relate to any of the above questions, then whether it is women's or men's muscle training you are aiming for, this subliminal messaging album will help meet your goals and achieve your full potential:
Reprogram yourself to improve your strength, lifting capacity, motivation and drive to be the best you can be, using our subliminal mp3 album featuring NLP techniques, positive affirmations and subliminal hypnotic suggestions.
Reprogram your mind to speed up the body's natural muscle recovery process, to speed up your development.
Align your unconscious mind with the goal of building your perfect body, remove the mental barriers to success and increase your drive to achieve better muscle size, tone and definition.
Increase your motivation and drive to train and succeed and get the most out of your workouts.
Acquire the mental state and qualities that differentiate the top bodybuilders from the rest!
Develop the mindset to achieve a high level of natural bodybuilding success and make it into the top performers' category, without the use of drugs.
Obviously bodybuilding is a very physical activity, however, there are both physical and mental methods of training in any sport. Many people will ignore this mental element and suffer from inconsistent training or may never achieve their full potential.
There is no easy method for how to build crazy muscle fast, but this subliminal album will give you the strength of mind to succeed and build your ideal body.
This album is designed for either female or male muscle training and bodybuilding.
Download our free app for iPhone/iPad today and listen immediately after your purchase- just search the App Store for Real Subliminal.
Do not keep struggling at the gym, dramatically improve your ability to work hard and build your ideal body, with the help of this subliminal mp3 messaging album.
Script Used in Natural Bodybuilding Training Subliminal Recording
I am a top-level bodybuilder
I take my bodybuilding seriously
I want to reach the highest levels in bodybuilding
I will become a famous bodybuilder
I will become a champion bodybuilder
Everyday I get closer to my bodybuilding goals
I train every day, hard, so that I can achieve my bodybuilding goals
I will be the best
My strength is increasing every day
My muscle mass is constantly increasing
My tone and definition are improving rapidly
I am making big improvements, quickly
I always push myself to do one better
I always train to my limit
I consistently train with complete focus and dedication
I have the mental state required to succeed in bodybuilding