Pool, Snooker & Billiards Training
Get more out of your pool, billiards and snooker training to increase your focus, concentration and accuracy with our mind enhancing subliminal mp3 album!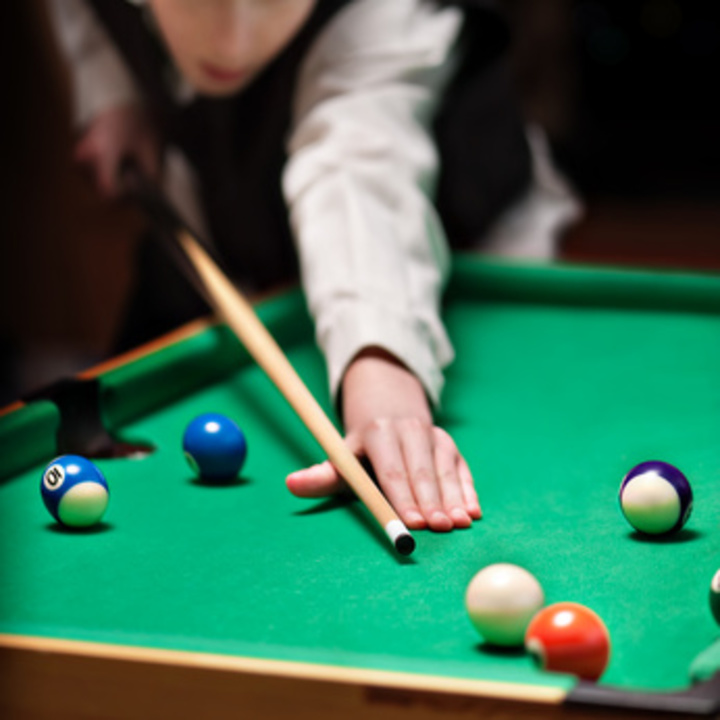 Do you want to improve your pool, billiards and snooker shot accuracy?
Do you wish you could be consistent and always play to your best? Do you have trouble staying in "the zone"?
Do you sometimes crack under pressure and miss easy shots? During long or multiple games do you ever lose your focus?
Are you struggling to take that step up and make that improvement to a higher level of snooker or pool skill?
If you are really serious about your training and want to achieve your full potential, then our subliminal mp3 album will help you! It is designed to instill in you the mental qualities; the ability to focus, concentrate and stay consistently at the top of your game, which all the top pool/snooker players have mastered.
Our album works in 2 main ways:
To make sure that you always train to your maximum potential, to give you the extra drive, motivation and focus in your training - which means that your entire skill-set will increase - your accuracy, concentration and focus will all be at your top level - your full potential.
To ENSURE that your mind is focused when it counts! You will be ready, focused and raring to go when it really matters. Many snooker and pool players put in long hours of physical training, but leave their mental state to chance. They may feel nervous, worried, unfocused or "out of state" - But Not You! With the help of our album you will feel 100% confident of victory, energized, focused, determined and "in the zone".
Download our free app for iPhone/iPad today and listen immediately after your purchase- just search the App Store for Real Subliminal.
Increase your mental focus and develop the self-belief and confidence to reach the top.
Acquire the mindset of a high-level snooker and pool player and blow away your competition by using this powerful, life-changing subliminal mp3 album!
Script Used in Pool, Snooker & Billiards Training Subliminal Recording
I am fully motivated to train
I practice every day
I put 100% effort into my practice
I have a lot of natural talent
I have a high level of potential
I will play to a high level
My aim is extremely accurate
I am always focused
I have a high level of concentration
My concentration is rock solid
I stay completely focused at all times
When playing I am 100% confident
I visualize every shot
I visualize my victory in every game
I play to the best of my ability at all times
I am always on form
I am always in the zone