Golf Training Aid
Dramatically improve your golf par with our state of the art subliminal golf program!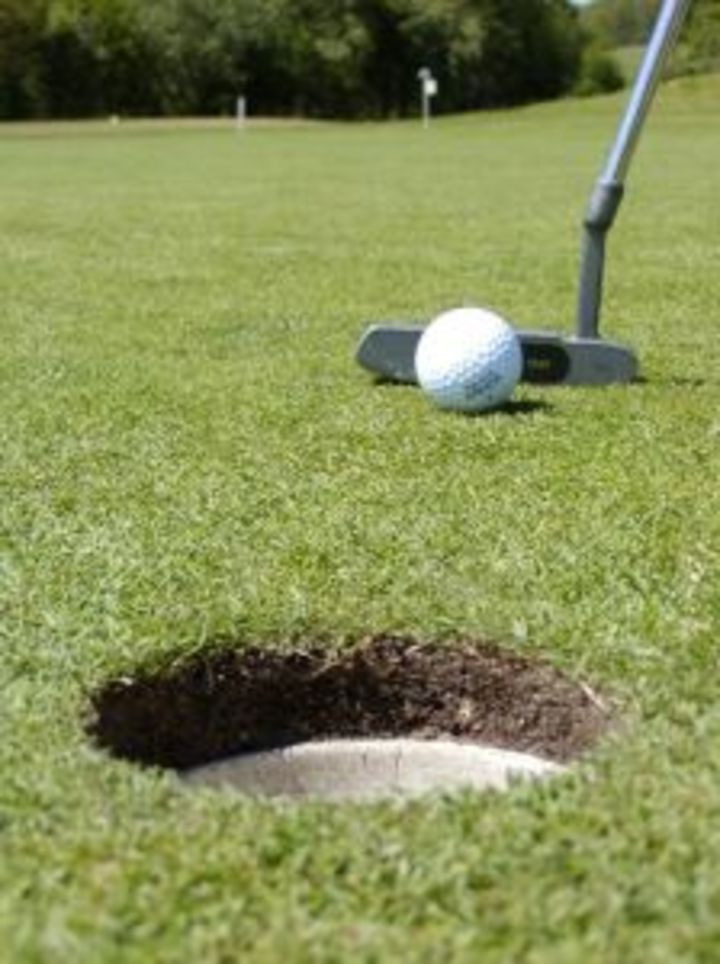 Do you need to improve your golf swing, drive, tee-off, swing, chip or your putt accuracy?
Do you struggle to keep a good and consistent body posture and technique?
Do your shots seem to randomly slice or hook - you just cannot stay consistent?
Do you sometimes feel like you are unstoppable / on fire, but other times you are just "not in the zone"?
During long games do you ever lose your concentration/focus or struggle to perform under pressure?
If you can relate to any of the above questions, if you're really committed to improving your golf game, then help has arrived - you can use our subliminal golf program featuring NLP power words and positive affirmations to improve your game, by focusing your mind to improve all golf-related skills. Here is how it will help you:
Subliminally train your mind to improve your golf skill and accuracy through an increased ability to focus and concentrate.
Keep a more consistent good posture and technique through a greater awareness of your posture.
Stop slicing / hooking your shots. Eliminate unnecessary mistakes through a calmer, relaxed mind and a greater attention to detail.
Reprogram your mind to stay balanced, avoid "cold streaks" and keep you in "the zone" consistently.
Increase your mind's capacity to focus and concentrate - stay sharp under pressure!
There are both physical and mental methods of training in sport.
All players will put in many hours of physical training and most ignore the mental element, focusing on the technical aspects of golf, strength training for a long drive or focusing their training one element at a time; simply golf swing for example.
This is only half of the picture. It is important to have a clear mind and focus - to be able to concentrate fully at all times and stay consistent under pressure. That is the very function of this subliminal golf program; to ensure your mind is always in peak condition so you can play at your best, consistently!
Download our free app for iPhone/iPad today and listen immediately after your purchase- just search the App Store for Real Subliminal.
Gain the advantage over the competition and realize your full potential, through the use of this subliminal golf program. Acquire the mental state and qualities that differentiate the top golf professionals from the rest!
Script Used in Golf Training Aid Subliminal Recording
I am a natural golfer
I put 100% effort into my practice and playing every time
I have a lot of natural golf talent
I have a high level of potential in golf
I will play golf at a high level
My swing is improving all the time
My drive is powerful
My aim is extremely accurate
I am always focused
I have a high level of concentration
My concentration is rock solid
I stay completely focused at all times
When playing I am 100% confident
I visualize every shot
I visualize my victory in every game
I am always focused on winning
My par is always improving
I am always improving my game
My golf game is extremely consistent
I stay calm under pressure
I stay focused no matter what
I play to the best of my ability at all times
I am always on form
I am always in the zone