Overcome Claustrophobia
Cure your claustrophobia and free yourself from anxiety, no matter what confined situations you find yourself in, with our life-changing subliminal mp3 album!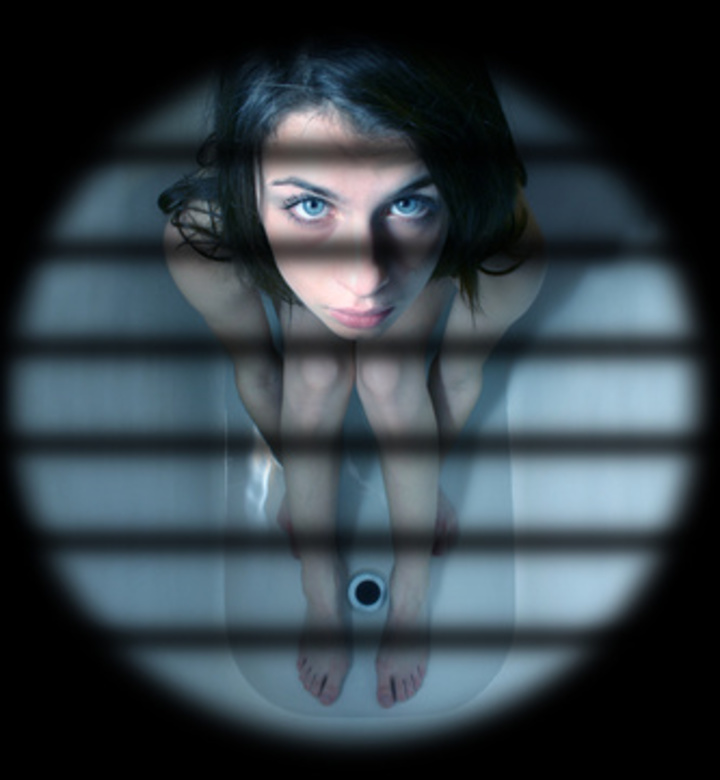 Do you suffer from an excessive need to avoid small, confined, enclosed spaces?
Does your fear go beyond any possibility of danger; but it is simply automatic - it completely takes you over and you can not stay calm?
Can you relate to a fear of elevator rides, trains, crowded buses, aircraft or perhaps you simply feel anxious and feel your claustrophobia in a closed room?
Do you suffer from a rapid heartbeat, shortness of breath, trembling, even panic attacks and take any measures possible to avoid enclosed spaces?
Is your fear of confined spaces interfering with your participation in and enjoyment of various activities or even interfering with your education, work, family life or social life?
If you can see yourself in our list of claustrophobia signs and symptoms above then you have an issue with confined spaces, at least to some degree.
However the "fact" that you are afraid of confined spaces isn't "real" - it is only in your mind. Your mind is controlling you and creating real results in the form of your irrational fear of small, enclosed places. The good news is that you can take back control and ultimately reprogram the way your mind works. Using our subliminal technology you will deal directly with your unconscious mind - the root source of your fear - to get rid of your claustrophobia forever.
Our subliminal messages use cognitive behavioral therapy techniques to target your unconscious mind to reverse the negative thought patterns you have towards confined spaces and to change them into positive ones, so that in future scenarios you will not feel the anxiety and panic that you are used to when in enclosed spaces.
Download our free app for iPhone/iPad today and listen immediately after your purchase- just search the App Store for Real Subliminal.
Do not let your claustrophobia control your life any longer! Gain the freedom to travel and feel great no matter what situation you find yourself in, with the help of our life-changing subliminal mp3s.
Script Used in Overcome Claustrophobia Subliminal Recording
I can cure my claustrophobia
I will overcome my claustrophobia
I am in full control of my fears
I am in full control when in an enclosed space
I feel comfortable in elevators
I feel safe in closed rooms
I feel safe and calm in small rooms
I feel calm and in control in enclosed spaces
I am in full control in enclosed spaces
I feel comfortable in crowded places
I feel comfortable in unfamiliar places
I am always secure in myself
I am cured of my claustrophobia