Cure Paranoia
Use our natural, subliminal cure for paranoia and live your life free from paranoia and anxiety!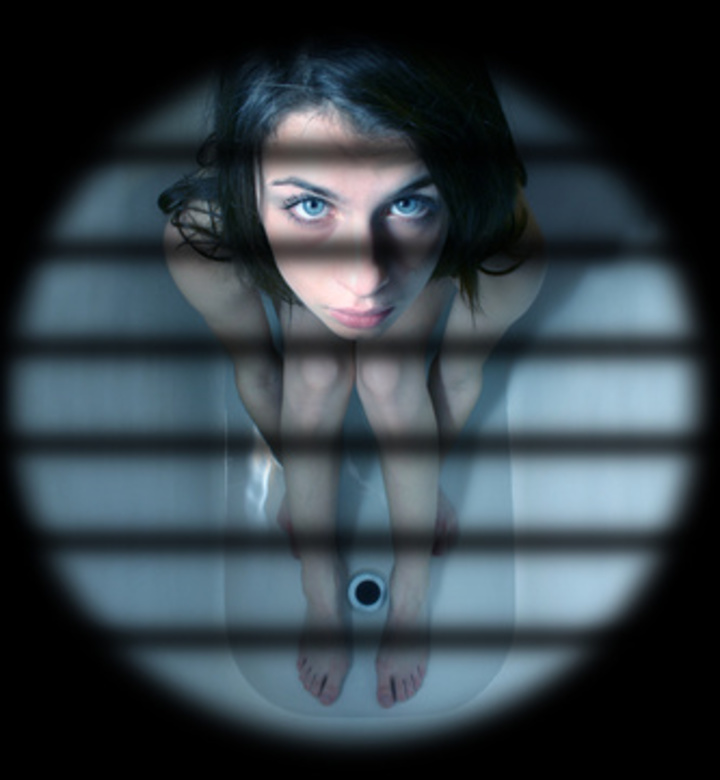 What is Acute Paranoia? Can you relate to any of these symptoms?
Are you suspicious of other people?
Do you ever feel that other people are "out to get you"?
Do you ever feel people are laughing at you behind your back?
Do you ever feel like everyone is watching you in a social venue?
Are you reluctant to confide in other people, for fear that they will use the information against you?
We all worry about some of these issues from time to time and there may be occasions when it is genuinely not paranoia. However, if you experience such thoughts regularly then they are likely to be largely unfounded and you do suffer from paranoia to some level. The problem lies in your mind and it is having a large negative effect on your life.
However, the good news is because the feelings are in your mind you can regain control! Our subliminal mp3 album is designed to target these negative thoughts in your unconscious mind. By directly targeting the root cause in this way you can remove negative thoughts which are causing your paranoia and replace them with positive thoughts to cure your paranoia and remove anxiety and worrying thoughts.
This album will:
Target and remove your paranoid thoughts and stop them from coming back.
Replace paranoid thoughts with positive ones.
Let you take control of your life, become more outgoing and free from anxiety.
Develop a belief that people are friendly, not out to get you, but genuinely want to help you
Disclaimer: This album is a simple tool to help you. It simply sends simple subliminal messages into your mind to help you, to help give you the best possible chance of overcoming your paranoia issues. This album should not be used instead of professional, in-person help and you should consult your doctor/therapist before listening.
Download our free app for iPhone/iPad today and listen immediately after your purchase- just search the App Store for Real Subliminal.
Take action today - if you leave your paranoia untreated it will only get worse and may even develop into paranoid personality disorder! Buy this subliminal paranoia cure download and move on with your life, lose the anxiety, worries and fear that is holding you back!
Script Used in Cure Paranoia Subliminal Recording
I can cure my paranoia
I will cure my paranoia
I will overcome my paranoia
I am in full control of my paranoia
I am overcoming my paranoia
I am outgoing
I am free from anxiety
I feel safe
People are genuine
People are friendly
People want to help me
I am always secure in myself
I am cured of my paranoia