Organized and In Control Package
Get organized, manage your time and take control of your life to achieve the most possible in the shortest amount of time! For a limited time only, you can claim a MASSIVE 50% SAVING.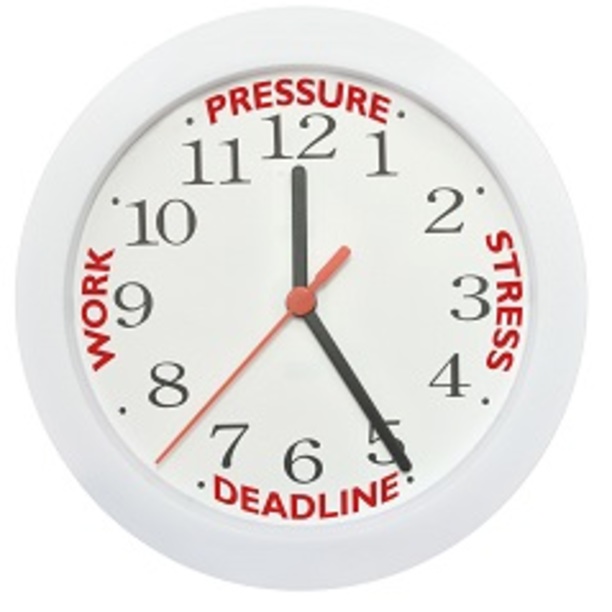 Do you have trouble prioritizing multiple tasks in order of importance?
Do you feel there are not enough hours in the day to get everything done?
Do you get stressed by the amount of work you have to do and don't even know where to start?
Do you know you could be much more successful in life if you were in control of your time and simply more organized? If you just said "yes, that's me" or can relate to any of these scenarios then yes, perhaps your time management and organization skills leave a little to be desired.
It is a fact that you are not doing yourself justice and not achieving all you are capable of by leaving vital tasks as late as possible, putting off deadlines till the last minute, not calling clients when you should...
This will have a negative effect on your potential to achieve success, whether that means your career advancement or educational achievement, even in your social life you will get a negative reputation for being late, uncoordinated, maybe even uncaring.
Change Your Organizational Habits, Change Your Life!
Does this sound familiar to you? Do you wonder how some people don't seem to have this problem; they can plan, prioritize and do tasks as they are required without putting them off at all and without getting distracted?
The difference between you and these people, is the way your mind has been programmed and the way your thoughts are running through your head every day.
Their thoughts are positive, they are focused on their day and their time, they know it is important and these simple habits over the years became natural to them - they do just manage their time and get things done on time, without hesitation.
Their day to day life is easier, less stressful and they get more out of their day at work and in their free time, they are free to enjoy themselves.
The simple rule is - more structure in your day = more freedom and success in your life.
But it doesn't have to be a struggle and a stress for you to manage your day forever. You too can change and acquire the same types of characteristics and patterns of thinking as those people who are naturally organized and manage their time.
These 5 focused subliminal albums have been designed to send positive messages to your subconscious mind passively - even while you work, sleep or exercise.
Naturally, these messages will seep into your mind to change the way you think and the way you act, so that you too naturally start to manage your time better.
Time wasting will be a thing of the past and you'll become more productive and work towards the ambitions quicker than you thought possible - and achieve much greater success in your life.
Download our free app for iPhone/iPad today and listen immediately after your purchase- just search the App Store for Real Subliminal.
Bought separately these albums cost usually $89.85 (in CD format), but only now you can save 50% and take them ALL for only
Change your productivity, reputation and success potential in life right now with this comprehensive collection of powerful subliminal audio!
Bought separately these albums cost usually $89.85 (in CD format), but only now you can save 50% and take them ALL for only