Natural Concentration Pack
Develop a natural ability to concentrate for long periods of time, to memorize, analyze and store the information efficiently and achieve much more in much less time using this focused subliminal brain training pack.
Do you get easily distracted? Find yourself unable to focus for long periods of time and questioning what you've done at the end of the day?
Do you sometimes notice that you've missed a crucial tidbit of info or that expanding your perception to see the bigger picture would have helped you acquire the new knowledge or skill much faster and easier?
Does it take you a long time or a lot of rehearsal to properly remember something?
Do you want to be more productive, able to effortlessly access a state of flowing creativity and commitment and to live up to your mind's fullest potential?
"The mind is a terrible thing to waste."
When you think about it, how much time are you wasting? You may be trying to work or study and yet other ideas are entering into your head; letting things take care of themselves (which rarely happens); wasting hours, days and months. Even fooling yourself that you're working on something – and then looking back and wondering where the time went.
Now, imagine you didn't waste that time. Imagine you were able to take total control of your mind and use its creative power to come up with the right and quick solution, to stay focused all the way and to deal with the situation productively and efficiently.
You're probably able to enter this state on your own once in a while, so you know how powerful it is, how much faster and more eager you are to come up with the solution, to finish the task and how satisfied it makes you feel.
Now imagine being able to do it 50% of your time. Or all the time, if you want!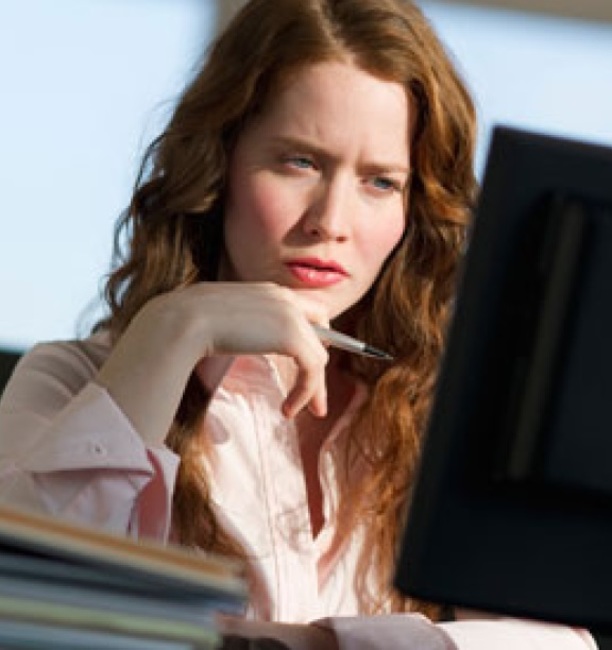 You've done it before, so you know it's possible. The only thing is, you probably don't know how to repeat it when you need to.
These patterns your mind has adapted – to perceive some things as unpleasant and to resist focusing on them, to seek distractions rather than solutions, to "escape" to more enjoyable places when you need it to be there, fully present and functional – they're a learned behavior.
And you can just as well teach it the other kind of behavior, the productive one.
Those super focused top athletes when you see them on the starting blocks – they've learned it. So did those successful businessmen, those famous scientists, those super-moms. They know that they can achieve so much more in a day when their minds are under control and focused on the plan or task at hand.
Train your mind to do the same thing!
Subliminally targeting your subconscious is one of the most efficient ways to reprogram these patterns and to give you a real, natural drive to be present, perceptive and efficient whenever you want.
The first thing required for a change of this kind to occur is your own will to change and you obviously have that part covered. Now let these albums help you with the other part – support and reprogramming. By exposing your mind to the positive, stimulative messages you're training it to adopt this "new way" faster and easier: the messages get repeated, your mind gradually accepts them and weaves them into more productive forms, until you gain complete control over your brain and use it to enhance all aspects of your life.
What to expect
Soon after you start listening to these albums you'll notice that:
Your ability to stick to the task at hand has dramatically increased. You will stop looking for things to distract you and you'll be focused on getting and doing it right, from the moment you start working on a task.
Your resistance towards performing the tasks you don't enjoy is melting away. Subliminals will help you detach yourself from the task you perceive as unpleasant, difficult or boring. It'll become something you just do and possibly, you'll even develop the affinity for it and make it more enjoyable.
Your memory will improve – you will be able to store the information you receive more efficiently and to use it to accurately analyze the situation you're dealing with, keeping your workflow at the maximum.
You will be more perceptive of things related to the task, able to notice the big and small pieces as parts of the bigger picture of reaching your goals.
Your motivation to work will increase as you start getting the feeling of personal satisfaction more and more often, pushing you not only to finish your daily tasks, but to achieve the things you previously couldn't imagine were doable!
Download our free app for iPhone/iPad today and listen immediately after your purchase- just search the App Store for Real Subliminal.
SAVE 50% with our pack discount (limited time!)
Taken individually, these 4 albums would cost $47.88 (if bought as mp3s) but now, and for a limited time only, you can get this super-focused brain training collection for a MASSIVE 50% discount --->
Are you serious about developing your mind's potential and getting ahead in life quickly, naturally and effortlessly?
Your mind patterns won't change overnight, but if you understand the value of taking control over them and using them to the fullest, then use these albums as support and a powerful aid on your way to a focused, perceptive and productive life!
Gain this massive advantage, take control today!
SAVE 50% with our pack discount (limited time!)
Taken individually, these 4 albums would cost $47.88 (if bought as mp3s) but now, and for a limited time only, you can get this super-focused brain training collection for a MASSIVE 50% discount --->