Stop Being Embarrassed
Stop being embarrassed socially and gain your confidence back with our powerful subliminal mp3 album!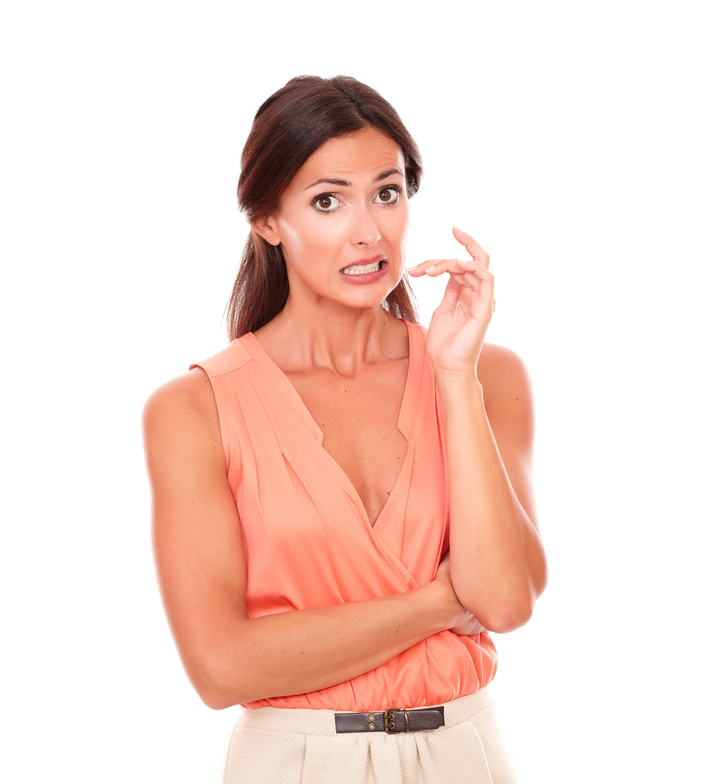 Do you often feel embarrassed in social situations?
Does the ease at which you get embarrassed make you feel self-conscious?
Do you suffer from symptoms such as nervousness, sweating, blushing, fidgeting, stammering and stuttering?
Do you wonder how some people do not seem to suffer embarrassing situations as often, can simply handle them better or do not experience the same extreme emotional reactions as you?
Your embarrassment may be leading you to become more introverted, self-aware or even paranoid, which in turn will only lead to heighten your embarrassment or perhaps make you feel embarrassed where other people would not be.
Your embarrassment isn't "real", it has been created in your mind. Some people would just shrug off situations where you would find yourself highly embarrassed. Our subliminal mp3 album will penetrate and reprogram your mind to end your embarrassment and become more like your friends who do not get embarrassed. This album will:
Reprogram your mind to stop feeling embarrassed using our subliminal NLP script featuring positive affirmations and subliminal suggestions.
Increase your self-confidence - become comfortable just being yourself and stop worrying about what other people think!
Become completely unconcerned when finding yourself in an embarrassing situation.
Become less self-conscious and remove feelings of self-doubt.
Learn to view embarrassment differently and be able to simply laugh at yourself instead of becoming overly embarrassed.
Reduce your automatic responses, which often make the situation worse, i.e. nervous laughter or even anger.
Train your mind to control your emotional responses to embarrassment such as sweating, blushing, nervousness, fidgeting, stammering/stuttering.
Download our free app for iPhone/iPad today and listen immediately after your purchase- just search the App Store for Real Subliminal.
Take control of your life, stop being a slave to your worries of being embarrassed publicly. Use our subliminal mp3 album to make this a thing of the past - Just imagine how different your life will be in the future if you did not get flustered and embarrassed as easily.
Script Used in Stop Being Embarrassed Subliminal Recording
I am confident at all times
I am always at ease
I am comfortable being myself
I am only concerned with how I feel
I say what is on my mind
I can laugh at myself
I stay calm under pressure
I am calm when people are watching me
I am totally self-confident
I have a strong self-belief
I always see the funny side of my actions
I laugh along with others when under pressure
Everyone makes mistakes
I stay calm when I make a mistake
My natural response to embarrassment is to stay calm and collected