Stop Chocolate Addiction
Gain the mental advantage needed to overcome your chocolate addiction with our powerful Stop Chocolate Addiction subliminal messaging mp3s. Take control of your impulses and your waistline with our help.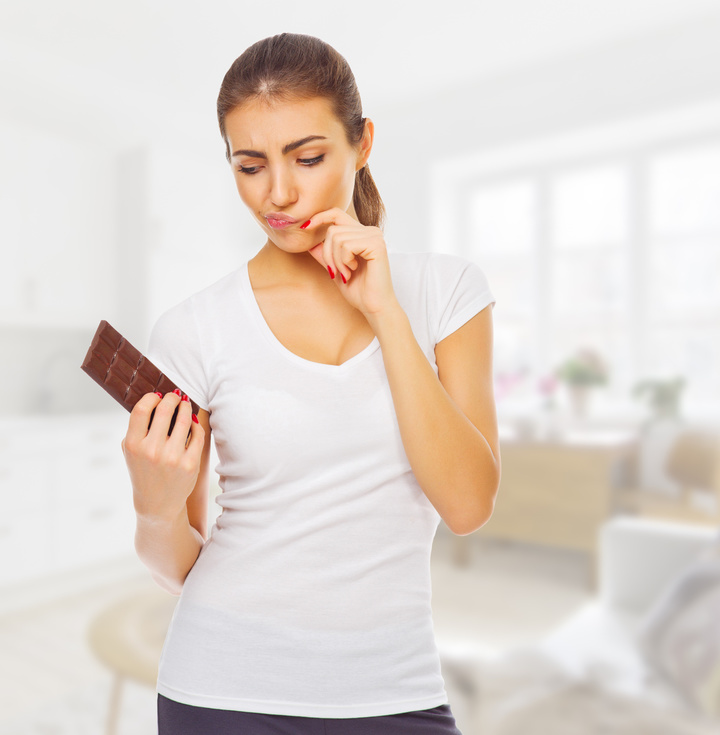 Are you a chocoholic?
Has your chocolate consumption spiraled out of control?
Does just a taste of chocolate only make you crave more?
Do you binge eat chocolate?
Do you comfort eat chocolate?
If you go without chocolate do you think about it and feel like you really need it?
Do you want to beat your chocolate addiction forever?
If you find yourself answering yes or see yourself in any of the questions above, then you are a chocoholic.
Chocolate addiction can be a serious problem, something that just creeps up on you and spirals into a massive problem without you realizing. However it is an addiction you can take control of instead of letting it ruin your life and your health.
If you really want to make changes in your life and overcome your addiction to chocolate, then our subliminal MP3s can help you. They will target the negative thought patterns, beliefs and habits which are lodged deep in your subconscious mind - the very thoughts and habits which have caused your chocolate addiction! It will replace these damaging thoughts with positive thoughts and beliefs, which will help you to naturally overcome your chocolate eating habit.
Here is how it works, it will:
Send messages deep into your subconscious mind, designed to change the behavioral patterns which keep you eating chocolate.
Reduce the frequency and intensity of cravings, by rewiring your subconscious mind and your resistance to cravings.
Develop your mind power and willpower to help you resist temptation when it strikes.
Remove any tendency for "self-sabotage" and ensure you stay are 100% committed.
Reduce your chances of going back to excessive chocolate consumption.
Eliminate unknown mental barriers to success and limiting beliefs.
If you have made the conscious choice to get over your chocolate addiction, then our album will be able to help you. It still requires willpower and it is not an effortless solution, but it will help you to beat your cravings and boost your strength of mind to overcome your addiction. You will feel motivated and more driven than ever. You will feel different if you use the album regularly; you will know that this time you have quit for real and you will be much, much less likely go back to your old ways.
Download our free app for iPhone/iPad today and listen immediately after your purchase- just search the App Store for Real Subliminal.
So if you want this time to be different, try our powerful Stop Chocolate Addiction subliminal album and give yourself a helping hand and the best possible chance of succeeding.
Script Used in Stop Chocolate Addiction Subliminal Recording
I will overcome my chocolate addiction
I will stop eating chocolate in excess
I will stop binge eating chocolate
I really do want to stop eating chocolate
I can stop eating chocolate
I can control my chocolate consumption
It is easy to stop eating chocolate
I treat my body well
I want to look after myself
I am in full control of my mind and body
I am free from temptation
I stay strong against cravings and impulses
I have a high level of willpower
I stay strong against temptation
I enjoy a healthy lifestyle
Every day I feel better
I am free from chocolate addiction
I have stopped eating chocolate in excess
I have stopped binge eating on chocolate
I lead a happy and healthy lifestyle
My lifestyle has changed forever
I feel better and happier than ever