Job Interview Success
Gain freedom from your nerves and anxiety and develop the confidence to achieve success in your job interview with our mind enhancing subliminal mp3.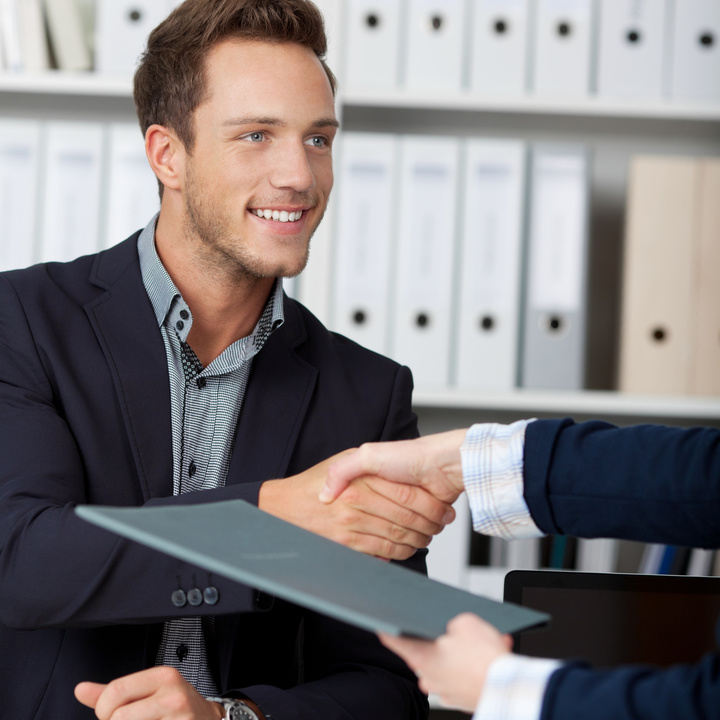 Do you have an important job interview coming up and are nervous that you will under perform or under-sell yourself?
Are you worried about your mind going blank?
Do you hesitate at awkward situational type questions e.g. "give an example of when you worked well in a team".
Does your voice sound weak or even shake when you are in an interview?
Often interviews are designed to be tough, to put you under pressure and we all feel nervous in job interviews to some degree, especially if it is a job we really want. However, if your nerves go beyond the normal range and hinder your success, then you have a problem.
If you know you have the skills to do the job but are let down by your poor interviewing skills, then you are in the right place. Your anxiety and worries over interviews only exist within your mind. Your mind is controlling you, but this does not have to be the case: Our subliminal mp3 album works directly with your unconscious mind - the root source of your anxiety, to give you the confidence to beat your interview anxiety and ensure you get the job you deserve!
This album will:
Reprogram your mind to remove your interview anxiety and negative thought patterns associated with job interviews.
Calm your mind, allow yourself to relax and train your mind not to get worried about the upcoming interview.
Help yourself to not over hype or build the interview up too much in your mind.
Acquire the state of mind that you are the best person for the job and you will get it at all costs. This will shine through in the interview and when you really believe it, so will your interviewer.
Charge your motivation and ambition to get the job; allow this side of you to come out in the interview - drive and passion are top qualities interviewers consider!
Download our free app for iPhone/iPad today and listen immediately after your purchase- just search the App Store for Real Subliminal.
What to Expect
The main difference between someone who gets the job and someone who doesn't (considering they both have the skills required) is their mindset. Someone who is nervous, shy or hesitates when answering questions will always lose out to the candidate who is confident, relaxed, eager and enthusiastic to get the job.
Use this album to ensure you have the right mindset and become the kind of person who will get the job!
Script Used in Job Interview Success Subliminal Recording
I enjoy job interviews
I am confident in a job interview
I look forward to interviews
I am great in a job interview
I will get this job
I present myself well in an interview
I present myself in my best light
I always come across well in an interview
I make an effort to ask questions in an interview
People are impressed with my interview skills
I deserve this job
I am calm in interviews
I am relaxed in interviews
I am the best person for the job
My enthusiasm shines through in an interview
My drive and passion are visible in a job interview