Acquire Leadership Qualities
Acquire the leadership qualities inherent in all strong leaders with the aid of our powerful subliminal mp3 album.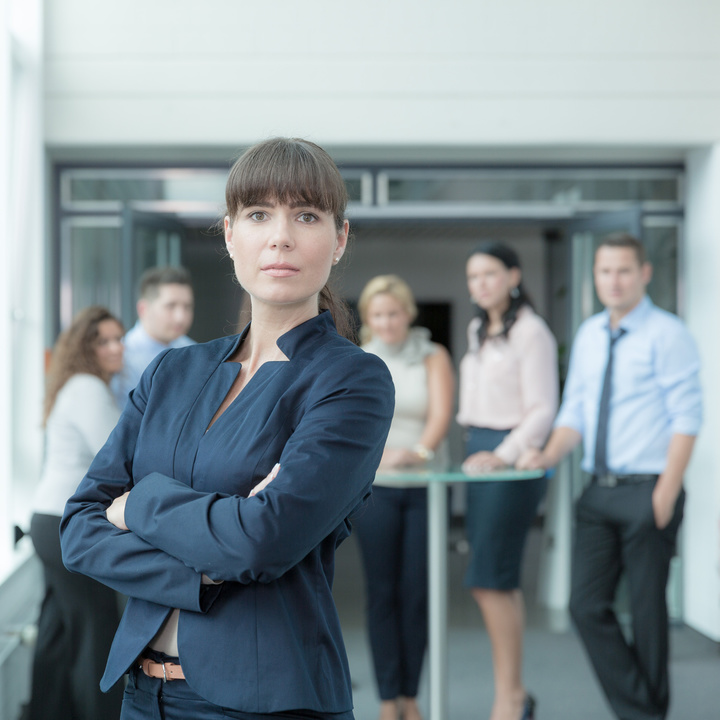 Do you want to be a leader or a manager?
Are you interviewing for a leadership position? Or have you just been promoted into a management/leadership position and need to be taken seriously?
Do you want to increase your leadership qualities to inspire, motivate and lead others successfully?
Do you lack the respect you deserve and need from your staff?
Are your team members unmotivated? Or do you give out instructions but people just do not seem to follow them?
Do you wonder how some people are taken seriously and immediately respected as a leader figure, while you struggle to manage, lead and motivate? Anyone can become a good leader, it is just a case of recognizing and developing the qualities inherent in all good leaders.
This album is designed to target your unconscious mind to help you to develop the four most important leadership qualities, as well as an assertive and confident leadership personality:
Increase your self-confidence as a leader - as when you are truly confident in your abilities, this will show and other people will have confidence in you too.
Develop mental toughness & concrete self-belief in the face of opposition or criticism; lead in difficult situations, stay calm, keep your emotions to yourself and reassure your team against the odds.
Develop the ability to create a vision and inspire your team/workforce.
Develop the ability to naturally command respect, for people to listen to you and always be taken seriously (without having to raise your voice or lose your temper.)
Do you really want to continue without getting the respect you deserve? Without getting the most from your team?... Of course you don't!
Download our free app for iPhone/iPad today and listen immediately after your purchase- just search the App Store for Real Subliminal.
Do not undervalue yourself, develop to your full leadership potential: Acquire the mental state and leadership qualities that differentiate the natural leaders from the rest and gain the advantage over your peers, with the help of this subliminal mp3 album.
Script Used in Acquire Leadership Qualities Subliminal Recording
I am a natural leader
I am a great leader
People look up to me
I have the qualities of a fantastic leader
I am confident in my leadership qualities
I inspire people
I lead groups of people effortlessly
I am always successful
I am always taken seriously
I lead well in the face of criticism or opposition
I lead by example
People want to be around me
People look up to me for guidance
I am always in control
I am in control of my own success.
I am confident that I can lead a large group of people
I am confident I can lead difficult people
My team respects me
I create a dynamic vision for people to follow
I have a natural command of respect
I have a natural self-confidence that people can see
I am confident in new situations
I am always confident
I am an essential part of my workplace
People respect and look up to me
I always make the right decision
I always know what to do