Become A Good Parent
Improve your parenting skills today with the help of our subliminal audio and give your children the upbringing they deserve.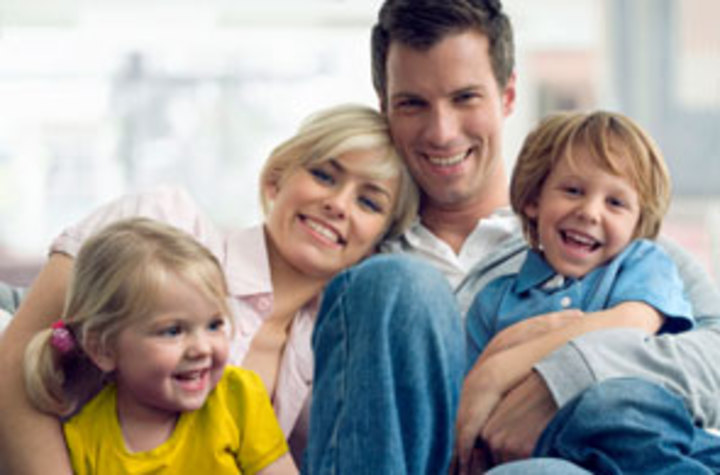 Do you want to become a better parent for the sake of your children?
Do you wish that you could focus on your children more than your career?
Do you want to improve your patience and listening skills with your children?
Do you ever feel as though others disapprove of your parenting skills?
Do you wish you were able to be more playful and imaginative with your children?
The ability to be a good parent does not just come from our genes, it is how we train ourselves to think and act towards our children. Raising children can be the hardest years of one's life and it is known to be as difficult as a high-flying career.
It is only natural to have doubts about your parenting skills sometimes, especially when you begin comparing yourself to other people and their families.
However, if you are serious, if you really do want to become a good parent and give your children the best head start in life, then subliminal audio really can help you!
Subliminal messaging can help alter your mindset towards your parenting skills and allow you to grow in confidence and become the best parent to your children that you can possibly be!
Imagine if you could improve your parenting skills – your children would become better behaved, you and your immediate family would become less stressed, you would be much less likely to be embarrassed by your family or your need to discipline your children in public. You would not look up to other parents and wish you could be more like them as it would be much more likely that other parents would be looking up to you.
It is not impossible to become a better parent. Our subliminal audio can help you by using these simple yet effective techniques:
Focus your mind on becoming a good parent. You will want it more than ever, becoming an excellent parent and giving your children the best in life will always be in your thoughts and you will find yourself making more effort than ever before!
Become calmer when speaking to your children and disciplining them. Calmness from a parent tends to be associated with respect from a child and by retaining your composure, you will feel much less stressed about the situation both during and afterward.
Improve your patience and listening skills. This is assisted by our calming affirmations but there are also specific affirmations within the audio that specifically target listening skills. This is useful so you are able to understand how your child is feeling and the best parent-child relationships are those with good communication.
Gain more confidence and forget what others think of you. Only by being confident in your own parenting skills will you be able to improve them.
Become more creative, fun and adventurous with your children. You will bond more than ever, you will share your life with your children and you will be there for them on their level. Your children will have more fun with you and you will find it easier to teach and guide them too.
Download our free app for iPhone/iPad today and listen immediately after your purchase- just search the App Store for Real Subliminal.
Download your become a better parent subliminal CD today and ensure that your children have the best upbringing you can possibly offer them!
Script Used in Become A Good Parent Subliminal Recording
My children come first in my life
I love spending time with my children
My children think I am a good parent
I know I am a good parent
I can remain calm when disciplining my children
I feel less stressed when spending time with my children
My child respects me
My routine is becoming more constant
I enjoy having a daily routine
I am patient with my children
I am a good listener
I enjoy communicating with my children
My communication skills make me an excellent parent
I know that my parenting skills are good
Others admire my amazing parenting skills
I enjoy spending time with my children
Being creative and adventurous with my children is fun
I do not care what others think of my parenting skills
My children are my priority in life