Improve Creativity
Enhance your mind, learn how to improve creativity and tap into your imagination with the help of our powerful subliminal mp3 album!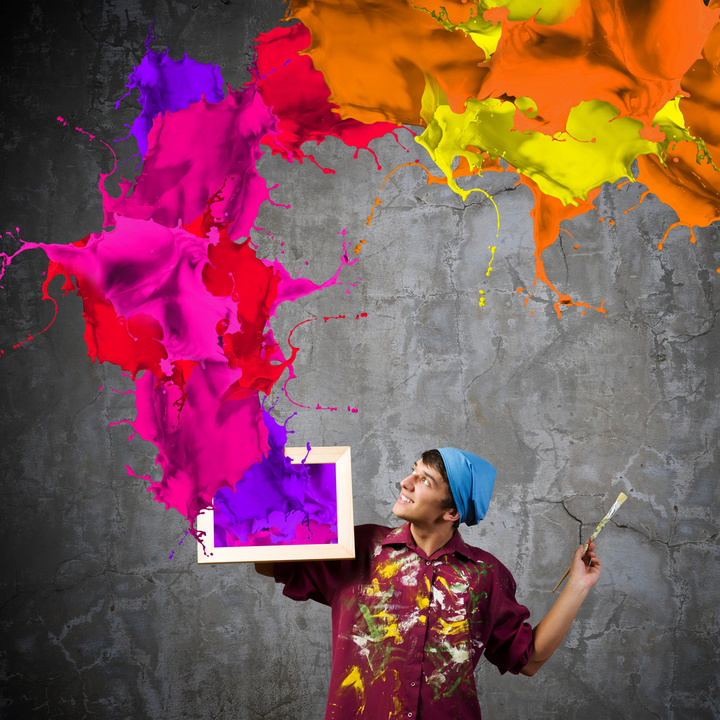 Do you struggle to come up with creative ideas whilst some people seem to have a naturally creative and imaginative mind?
Do you sometimes find yourself lacking in imagination and interesting ideas?
Does your mind sometimes just go blank?
Do you need to use your creative mind as part of your studies or work?
Do you want to cultivate your creative side?
You can increase your creative potential - the difference between you and someone who is more creative is down to your thought processes and mental state. Our subliminal messages target your unconscious mind to dramatically improve your ability to think creatively.
Many other "Subliminal Creativity" MP3s / CDs are merely subliminal aids to increase motivation - to make you work harder. Therefore they don't directly help you improve your creativity, they only help you with motivation to work harder. It is not motivation you need! You need to develop your brain's ability and capacity to work creatively, to let your imagination flow and to think of exciting new ideas!
What to Expect
Our subliminal mp3s stimulate the area of the brain which is engaged when you are thinking creatively. They will engage both sides of your brain simultaneously, while specifically stimulating your imagination, critical thinking skills and creativity function, which will rewire your mind and improve your creativity dramatically.
Download our free app for iPhone/iPad today and listen immediately after your purchase- just search the App Store for Real Subliminal.
Don't struggle and stress on your own, without any help! Gain the advantage today and exercise your creative muscle (your brain!) with the help of our powerful, mind penetrating "Improve Creativity" subliminal mp3 album!
Script Used in Improve Creativity Subliminal Recording
I am extremely creative
New ideas come easily to me
My imagination is limitless
My creativity is limitless
Ideas flow freely into my mind
I am always creating exciting ideas
I always have new creative ideas
My creative potential is limitless
I overflow with imagination and creativity
New ideas come naturally to me
I am always open to new ideas
My mind is always engaged creatively
I always think in a creative way in life
I bring my ideas to life
My creativity increases every day