Be Irresistible Subliminal Pack
Get in touch with your female power and develop powerful self-confidence that will help you attract and keep any man you want using this powerful pack of subliminal sessions.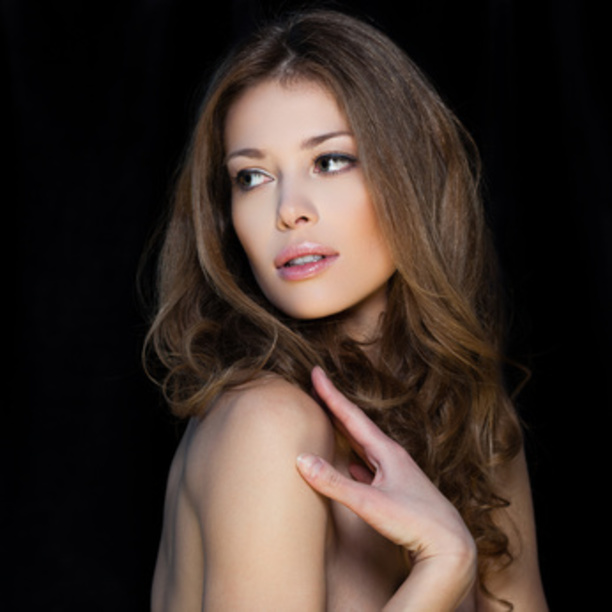 Are you having trouble to remember the last time you were on a date or the last time it actually led somewhere?
Do you feel like men don't find you attractive and fun to be with?
Have you had your share of bad relationships?
Are you ready to change the direction of your romantic life, and to become a woman who feels so good in her skin that LITERALLY NOBODY can resist her?
Body shape has never been the issue. Nor the way your face looks. Nor how much you're making. Take a look around you, you know the girls and women who are far from being supermodels, and still enjoy great relationships, men like being around them and they're having so much fun in their lives!
How come some women are more women than others?
Most women take care of their womanhood in one way or the other: makeup, the way they dress, massages and spas, physical activity, a creative hobby, perhaps some spiritual practice…
Our day-to-day life is too demanding, we have so many things to do that we can only give attention to one or a few segments of what we believe makes us more womanly and attractive. But the problem is, it's usually the least important segments, the ones we can "fix" easily. The core of our female power stays unaffected, and it's that energy that makes us irresistible even when we have no makeup on, when our muscles aren't defined, even when we're PMS-ing.
Some women know, or sense that, and work on getting in touch with their feminine core - they feel like women even when they're alone when nobody's looking, and being feminine is so natural to them that they simply emanate that energy wherever they go.
Consciously and unconsciously confident in their own desirability and attractiveness, they don't even think about it. They're just letting it be. And men… They respond to it.
Unravel YOUR feminine core, with little help from your unconscious
Men pick up on thousands of gestures beyond your conscious control when they "decide" (also unconsciously) whether they like you a lot, a bit, or not at all. Those are the signals sent out by a confident woman who knows what she has to offer, and who might be willing to spend some of her time with a man she deems worthy; signals you just can't fake.
So work with your subconscious and reprogram it to adopt this attitude on a core level!
This collection of subliminal albums is designed to help you build that attitude, to develop your female confidence and to help you overcome all the obstacles preventing you from letting your true self shine.
What you can expect:
You will be more relaxed around men. A relaxed, genuine smile; eye-contact driven by real interest rather than "this is what I'm supposed to do" thinking; spontaneous, joyful flirting. You'll just be doing it naturally, without even thinking about it.
You'll be aware of your desirability and able to let it out. You'll start really enjoying being yourself, and as you keep getting more and more in touch with your feminine core, you'll be able to confidently emit that vibe in a way that is subtle… but irresistible.
You will lose the fear of flirting and being seductive, you'll be able to let yourself go and communicate naturally, and direct the conversations the way you want them to go without being pushy - simply allowing your female energy to shine.
Finally, and very important - you'll start attracting the right kind of men! As you develop the mindset of a natural seductress and alpha female, you'll notice that you're getting more and more attention from men who can handle these qualities, and who are by their nature much closer to what you really want and need in a man. No more settling with the second best, this superpower will allow you to CHOOSE who you will be spending your time with!
SAVE 50% with our package discount!
Individually, these albums cost $59.85 (when taking the MP3 downloads), however now this complete collection is available at a MASSIVE 50% SAVING -->
CAUTION: This isn't for girls!
If you only want to play around with the idea of being irresistible to men, this isn't for you. This is only for those ready to embrace their femininity and develop it to its fullest potential.
If THAt is what you want - then expect your subconscious to fully support your transformation... and be A.M.A.Z.E.D with the results!
SAVE 50% with our package discount!
Individually, these albums cost $59.85 (when taking the MP3 downloads), however now this complete collection is available at a MASSIVE 50% SAVING -->